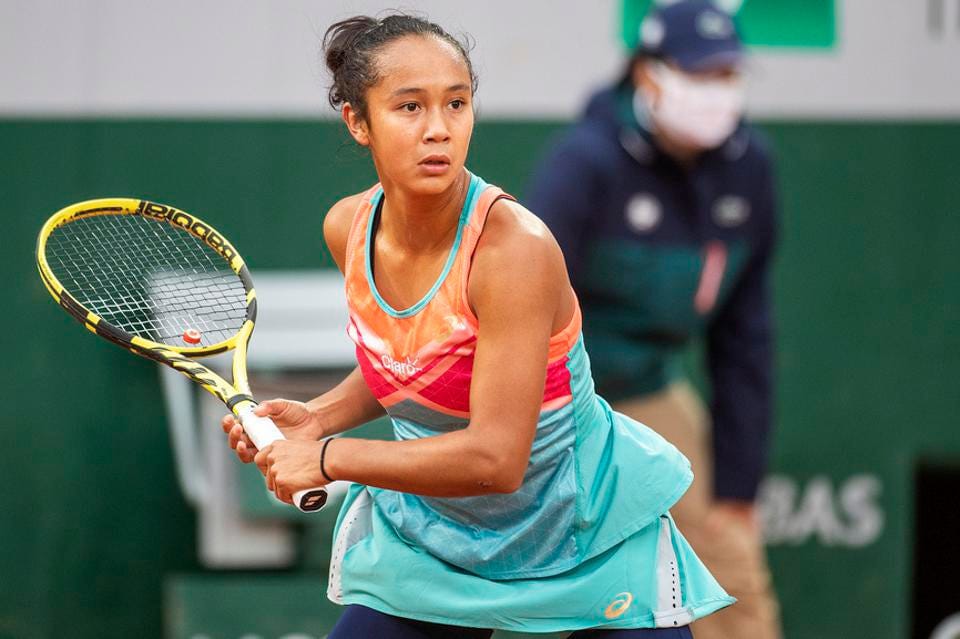 Leylah Fernandez had a stellar 2021 and bagged her first-ever trip to a Grand Slam final at the U.S. Open. In addition to her superb play at Flushing Meadows last September, Fernandez started the 2021 season off right.
In March 2021, she sailed through her first four matches at the Monterrey Open to reach the final there. In the final at the Monterrey Open, Fernandez dominated Swiss player Viktorija Golubic, 6–1, 6–4, which gave Fernandez her first-ever WTA career title at age 18. In defeating seven total competitors, Fernandez was also the youngest player in the main draw, and she marked the extraordinary feat of reaching the final without dropping a set.
Currently, the Canadian-born Fernandez is ranked No. 24 in the world. Just before the New Year, she was named the 2021 Canadian Press Athlete of the Year.
Yet, while Fernandez is squarely focused on continuing her ascent in the tennis world, she will tell you that picking up the tennis racket wasn't her first foray into sports as a youngster.
"I started sports by playing soccer. It was my first sport and in some ways my first love," Fernandez said, in a recent Zoom interview. "I remember watching (Canadian soccer legend) Christine Sinclair at a young age, and taking in her commitment and dedication, watching her as a player throughout the years."
Fernandez adds that it was Sinclair's devotion and work ethic—and perhaps Sinclair's remarkable 188 in 30 games as a Canadian international– that helps inform Fernandez's own approach to tennis now.
And of course, Fernandez says she was ecstatic when her home country took the Olympic gold medal in women's soccer last summer in Tokyo.
"Seeing the Canadian women win the gold was heartwarming. When they finally won, I was jumping for joy, just like every other Canadian soccer fan."
At the 2020 Summer Olympics in Tokyo last July, the Canada women's national soccer team went 1-2-0 in the group stage and then eeked out a win over Brazil on penalties in the first knockout round. Then, after beating the United StatesUSM -0.3% 1-0 in the semifinals, Canada went on to win the gold medal over Sweden, beating them 4-3 on penalties, August 6, 2021.
Now on top of being perhaps Canada's biggest soccer fan, Fernandez has also gotten involved in promoting what Pelé himself once called "the beautiful game."
Youth Athletes United, a multi-brand youth sports franchisor behind such ventures as Soccer Stars, Amazing Athletes, TGA Premier Sports, and JumpBunch, announced a new partnership with Fernandez, just this week. Youth Athletes United promotes youth sports not only for the fun of it but also considers soccer and other sports such as tennis and basketball as a means to which kids all across North America can use sports to develop character and learn life lessons.
Adam Geisler, CEO of Youth Athletes United, expressed his admiration for Fernandez and recognizes the impact the 19-year-old tennis star is already having on young athletes.
"We chose Leylah for how she represents dedication, humility, determination, teamwork, and sportsmanship—while having fun doing it," said Geisler said. He also pointed out that Youth Athletes United aims to "impact kids at the bottom of the funnel, by being their first sports experience."
"In doing so," Geisler added, "we have a big opportunity and more importantly a responsibility to provide programming that truly impacts kids in a positive way."
Geisler also said that he thinks Fernandez will help the organization's franchisees grow tennis and their multi-sport activities from the ground up.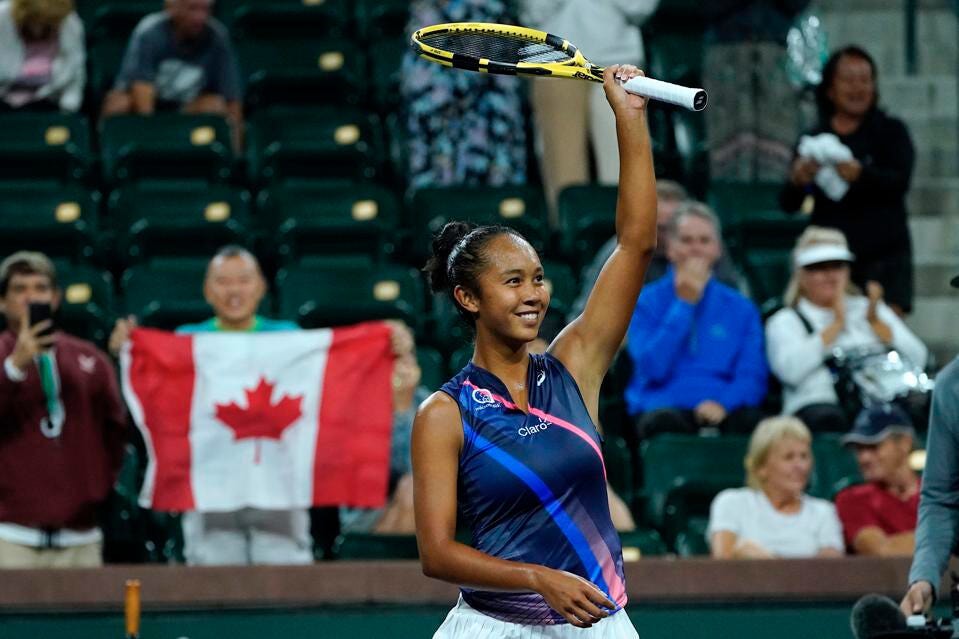 "When we are out on the field or playing sports together, there's no consideration of race or gender, we're all one team," Geisler said. "The fact that Leylah's played so many sports and then made her own the decision to choose tennis professionally shows what's possible. That's part of the business that we want to be in— to educate kids through sports."
As a part of the partnership agreement, Fernandez becomes a youth sports "ambassador," who will promote the organization's efforts on social media and through digital content. Fernandez will host a series of clinics for young tennis players.
Fernandez echoes Geisler's sentiment on soccer and youth sports being a unifying force, especially for children and teens. She adds that even as a professional tennis player competing at the highest stage, she feels the positivity that sports can create for people.
"Whenever I am playing I know that family, friends, and people who love tennis stop what they are doing and tune in," Fernandez said. "That's the beauty of sports. Sports is something that can bring together to enjoy the competition and an experience together."